First off and most importantly… I want to acknowledge that I'm the first GM to win the Station Golf Tournament John Daly Cup(which sits imagined on my nightstand) AND the Sabo Cup(which sits for realz on my nightstand) in the same year. Don't dismiss that, you've never done it.
Second first off, I'd like to congratulate Q on a great season and a killer team. I can't tell you, Q, how much of an ulcer Paul Goldschmidt and JD Martinez gave me every night. Your team came out of the gate swinging so hard that I was convinced I wasn't even in the same league as WWJD, and while that still might be up for debate, here I am. I don't have shit to talk about you. If you asked me my career record against you, in my head I've lost every game to you by .5 points. You're a force in Fantasy Baseball and it was a fucking honor to beat you this year. Cheers and better luck next year, because the last few miserable weeks of the year, that's what decides champions.
Dallas- hahahahaha
Nick- You want to be punished, we get that. But I'm not the one. I'm not gonna give you shit for jinxing yourself or trying to jinx me yesterday. I'm gonna let YOU do it for you. I give you: Your victory speech from 2000 and whatever-who-fucking-gives-a-shit-what-year-it-was:

&nbsp &nbsp &nbsp &nbsp &nbsp &nbsp &nbsp &nbsp &nbsp &nbsp&nbsp &nbsp &nbsp &nbsp &nbsp&nbsp &nbsp &nbsp &nbsp &nbsp&nbsp &nbsp &nbsp &nbsp &nbsp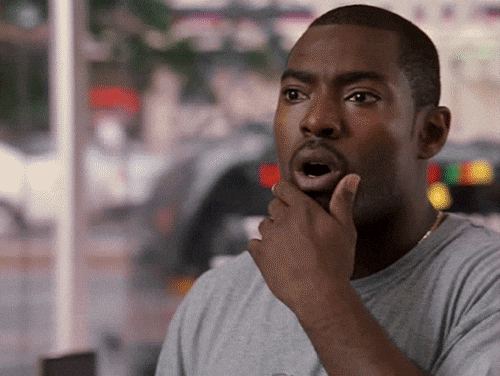 Rhys Hoskins- Thanks for giving me that "New Rhys On Life". I didn't even know your name in August and now I can't wait to sign you to an LTC 13 next offseason. Take care of your body, or at least find some Philly girl who can do that for you. Cheesesteaks are for later.
Chuen- You didn't sell this year, and I'm proud of you for it. We all know a Sabo Cup is coming for you soon, I just pray I'm not on the "sad tissues" end of it.
Jer- You made 8 transactions this year.
Buster: I drafted you in round 15 of the 2010 draft, even though you were still in the minors and wouldn't get called up till the end of May. You rewarded me with 3 World Series wins as a Giants fan and 3 Sabo Cups as a Station GM. And now your watch has ended, for next year I will be surely be outbid. In my best interests, I pray you become a full time 1B. I really wanted to win one more for you this year, and I'm glad that happened. Even though you slugged .357 and were Catcher #17 the last three weeks and Yadi outscored you by 50 points OK EVERYONE FEEL FREE TO OUTBID.
Steve- But Steve, I traded you all of my good players.
Dallas: I wanted to pay you back for your dumb "this is not me conceding, while dipping my toes into the water of conceding" speech. Whenever you're feeling shitty, visit this page, and allow me to help you feel shittier. This puppy will continue to update in real time:
Jer- YOU MADE EIGHT TRANSACTIONS THIS YEAR. For comparison, Q made 92. HE MADE 92. HE MADE 92 TRANSACTIONS. Ok, OK, Jer, I get your point. But at least try and pretend that you care about this league. You're a Station Champion. Go fucking play like one.
Javier Baez: The most beautiful thing, in all of this, and this is TRULY beautiful, is that I NEVER STARTED YOU. Not even once, in two years. But the proof remains in the Baez Bench Pudding. No I don't know what that means, either. Thank you for everything, and thank you for nothing. Joe and I survived you, even though you tried to destroy us. #onedollar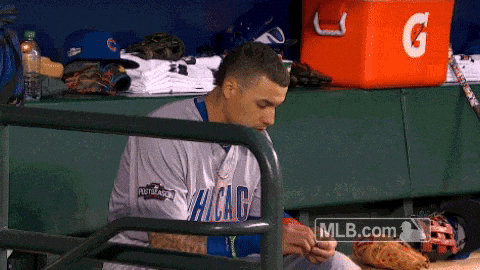 Most importantly and to not forget at all and also Sean, nice segue: Joe C. You're an amazing friend. We missed you so much in Palm Springs. You deserve to win every Sabo Cup going forward because I believe in Karma and if you don't win I'm gonna punch all the Krishnas in the baldhead. I feel like no matter how bad I want to three-peat, Rizzo and Kershaw are gonna come through for you big time in 2018 even after all three of you lose an arm in Vegas(WHAT?).
I love you guys. I'm super proud to keep company with Coaches Babbington and Quadres, whom I've always held in the highest of regards. Dallas, I'm coming for you. Your legacy has become as your waistline: Reduced.
I have every intention on being the first one to win three in a row. I'm still pissed off that I wasn't invited the first year of the league and this is my revenge. I'll start researching tattoo parlors in Downtown Vegas. Thinking I'm kidding? I re-taught myself HTML this morning. I don't fuck around.
Yours in Chris(Archer),
Least Chill